Angie Swaim, Partner – CEO

In August of 2018, Angie became the Franchise Owner of Golden Heart – Peoria. Her ownership represents a major expansion of Golden Heart in the West Valley of Phoenix. Angie has served on the senior leadership team of Golden Heart in the west valley for the past seven years and maintains her role as Regional Chief Operations Officer, working out of the regional Golden Heart Sun City office.
She is devoted to those in need…
From early childhood Angie dreamed of helping people with special needs. In her early career she taught children with disabilities and health impairments. As a M.A.Ed. (Counseling and Guidance), she served as a High School Counselor for 25 years. Around the year 2000, Angie's family experienced traumatic life-changing events. Her then nine-year-old son was diagnosed with a life-threatening illness; and her mother was diagnosed with early-onset familial Alzheimer's disease. Her son is now a successful transplant recipient. However, after nearly a decade of struggling with Alzheimer's, her mother passed away in 2010. During these years, Angie and her family felt helpless and hopeless due to the lack of resources and support available to Alzheimer's patients and their families. Angie (and her family) persevered and cared for her beloved mother to the end.
She was called…
Upon reflection, Angie unexpectedly found herself being called into an entirely different career field. She wanted to translate the grief of that helpless and hopeless experience into making a difference for other frail aged people and their loved ones. Through her family's devastating events, Angie gained the empowerment to use all the years of experience in her previous career, plus her new personal understanding, and captured a vision of how she wanted to spend the rest of her life – Thus she arrived at Golden Heart's door! In an overwhelming interview experience she discovered her vision matched the vision of Golden Heart. She rolled up her sleeves and began working from the ground up.
You are "her favorite!"
Her role evolved from front-line Caregiver in 2011 to multiple promotions as she resourcefully served Seniors and professionally mentored Care Staff. She was appointed Chief Operations Officer in 2015; and in 2018 became the true Face of Golden Heart as she serves alongside some of the most highly respected healthcare partners in our community. And whether you are her Client, her Caregiver, or her industry Partner, if you know Angie you will know you are "her favorite!"
She serves with passion…
Angie is passionate about making a difference for Clients and their families. She serves by offering leadership, education and counseling support, and most of all through her heart-felt care and concern.
Phil Kennedy, Partner – CDO

Phil joined Angie in her new venture, providing mentoring and hands-on support for business development and financial management. Phil has over 30 years of experience in executive leadership and innovative international business development.
He leads with conviction and empowers others to succeed.

As a natural entrepreneur, he has a strong record managing turnarounds, new ventures and high growth businesses. Phil served for 24 years in Churches of Christ Care, one of Australia's largest non-profit health and welfare organizations, first as Regional Director of the Aged Care Division; then as State Director for the Community Businesses Division. A few highlights include:
He has given a lifetime of service to the elderly and the community.

Throughout his career, Phil has served as a Director on numerous local, national and international Boards encompassing church, education, welfare, community development, and tourism.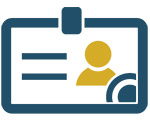 Work at Golden Heart
Contact us if you have a passion for caring for others!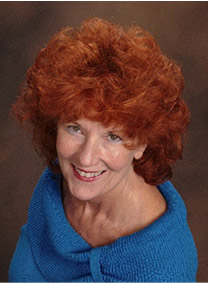 Golden Kennedy
Robert Pratt
Judy Prat
Bob and Judy, Phil and Golden are Angie's partners and mentors – and continue to provide leadership and support as she develops Golden Heart Peoria as a part of the regional territory.Click here to learn more about the Regional Team.